A crown for Prince Philip
This is an article about King Philip of Belgium, then much younger and prince. In many magazines on this website, you will find articles on Prince Philippe and by extension the entire Belgian royal family as well as foreign monarchs and their relatives.
This article is about Prince Philip of Belgium, who in dei time seemed increasingly destined to become King of Belgium.
If you like to browse old magazines, and read articles about royal families, visit us on our website, and click on the icon.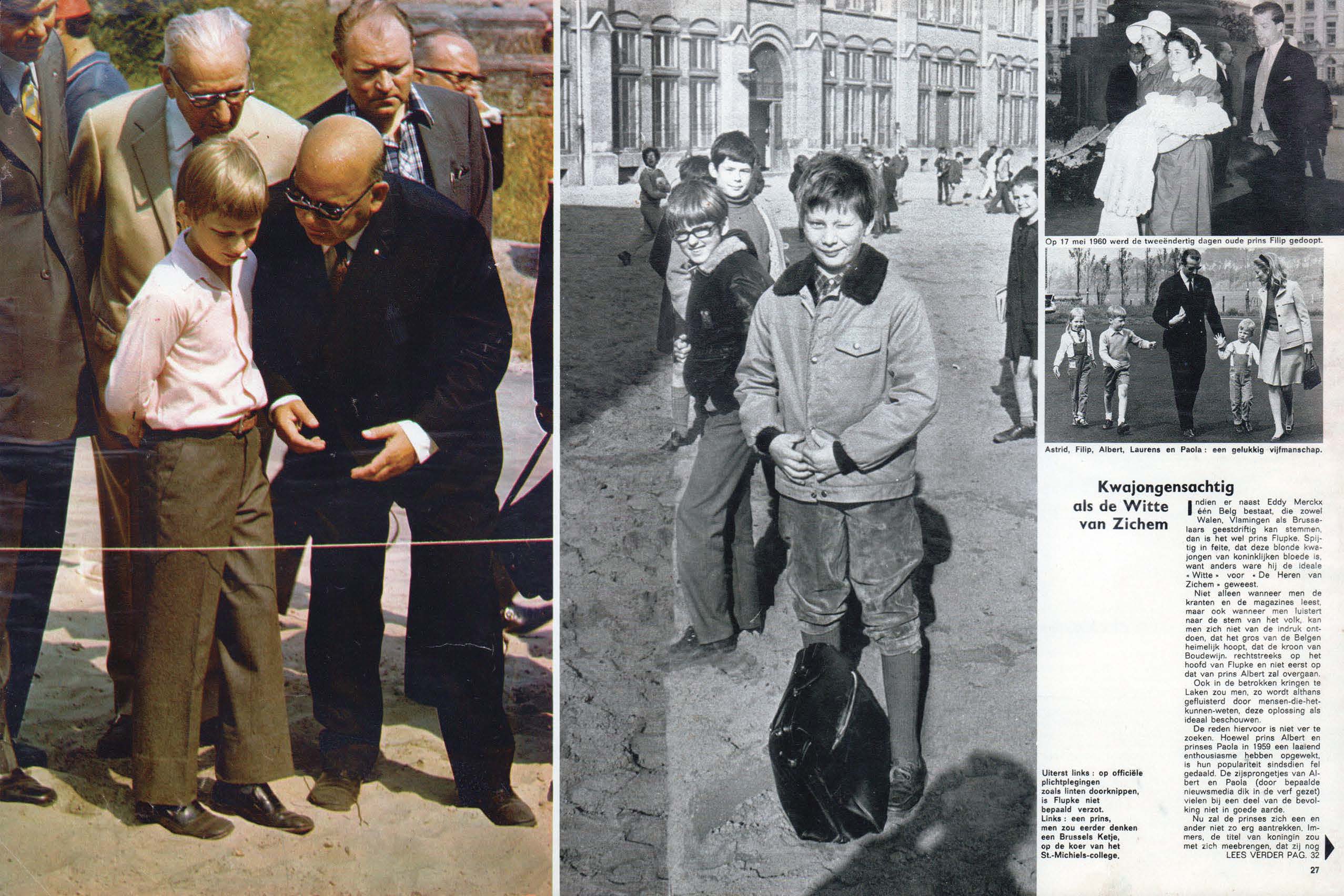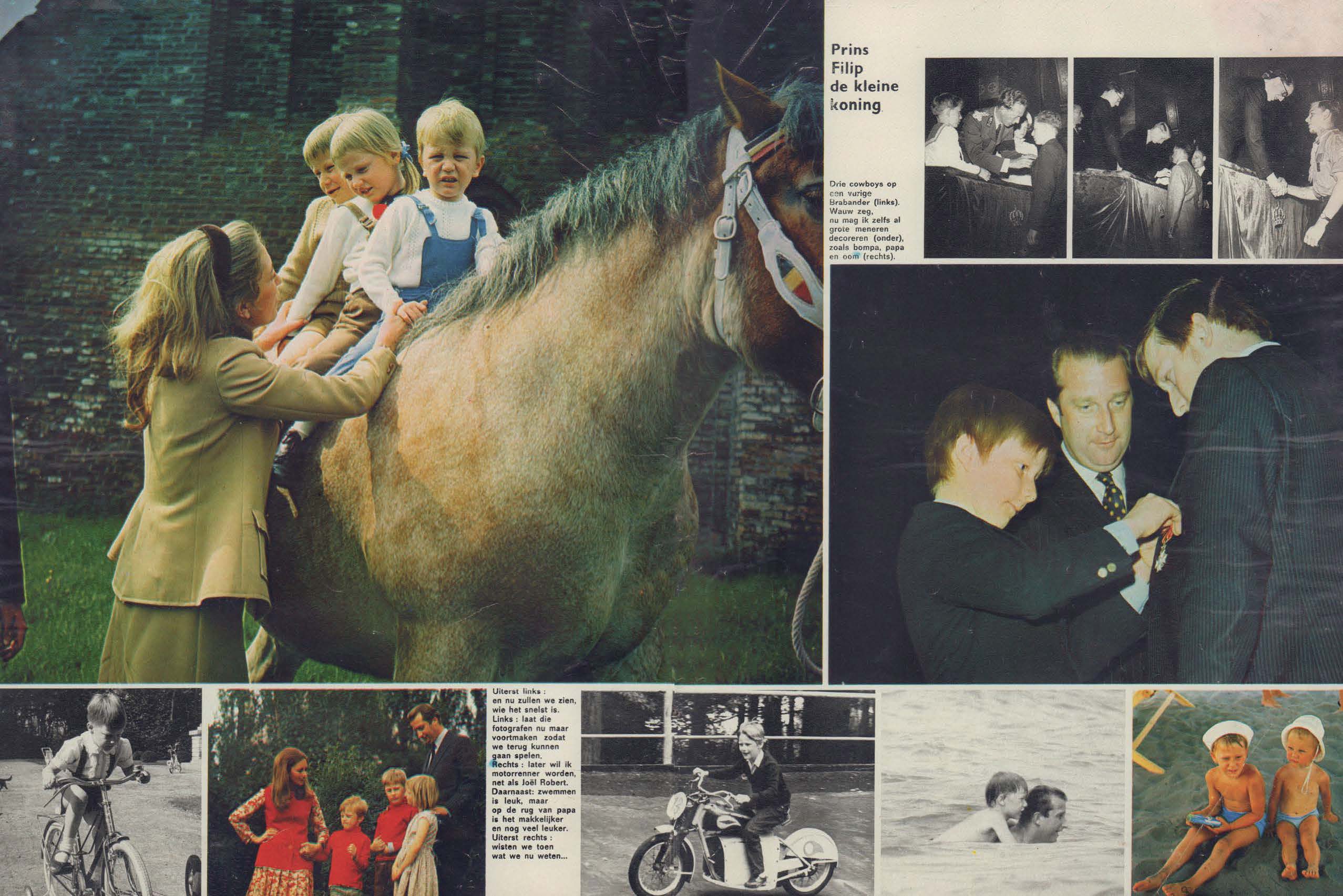 Continued …
King Philippe of Belgium did have an eventful childhood, and certainly from the moment he was almost certainly going to ascend the throne one day.
He is the eldest son of King Albert II and Queen Paola. He has 1 brother, Prince Laurent of Belgium, and two sisters, Princess Astrid of Belgium and Princess Delphine of Saxe-Coburg. His parents are Albert II of Belgium and Paolo Ruffo di Calabria. He married Mathilde d'Udekem d'Acoz in 1999 and has four children Elisabeth of Belgium, Gabriel of Belgium, Emmanuel of Belgium and Eléonore of Belgium.
At the age of 18, he entered the Royal Military Academy, followed by a passage at Trinity College in Oxford and a master's degree in political science at Stanford University in California. Meanwhile, it is 1985.
After returning to Belgium in 1985, he immersed himself in his country's political, economic and social realities. A period of eight years during which he
gets to know Belgium and Belgians, with numerous meetings, visits, conferences and missions initiating him in all aspects of his country's functioning. During this period, he greatly expanded his knowledge in areas of personal interest such as history, literature and philosophy.
He undertakes many study tours and meets various personalities around the world who are committed as leaders or ordinary citizens.
He closely monitors the European integration process. The King (then Prince Philip) is making several field experiences in the humanitarian domain.
The death of King Baudouin in 1993 marked a turning point in the thirty-three-year-old prince's life. He becomes the presumptive heir to the throne following the enthronement of his father King Albert II.
From then on, his public role takes over. In doing so, he covers a number of areas in line with the greatest challenges of his time: international missions at the service of the Belgian economy and Belgium's image abroad, sustainable development, dialogue between communities in Belgium, support for the weak in society and the encouragement of talent. Filip builds a strong dialogue with politicians, with whom he speaks in private or collaborates during missions and activities. Filip takes over the Honorary Presidency of the Foreign Trade Agency (ABH) in 1993. He led no fewer than 85 economic missions over the next 20 years. Filip connects Belgian and foreign companies as well as Belgian companies with each other. After his accession to the throne in 2013, he remains honorary president of the agency and asks his sister Princess Astrid to represent him on economic missions.