a look at the past through magazines and newspapers of the yesteryears
Old magazines restored and digitised, from the period between 1912 and 1982.
About us
Call us nostalgics if you like; we are a group of people, each with a journalistic background, who are fascinated by the past and want to share this fascination with you. We do this through the social media of that time ... magazines. Together, we own several thousand magazines, some of which are unique pieces with a certain historical value; others are more commonplace but whose content reads like a wonderful future novel. These gems from the past are carefully digitised by us and offered to you via this website. In this way, we are doing our part to unlock your past.
but scroll to the bottom first ...
and discover what we offer,
then return
and click on the icon opposite
to find out the price
and to order.
You can choose from 22 Dutch titles, all but one of which are Flemish.
There are 290 magazines available in Dutch; or a sloppy 21,200 pages of reading and viewing material. There are a lot of magazines covering social issues, but also some very niche-oriented ones.
The magazines have been carefully 'cleaned up', making them very often look just like new.
Would you like to receive an e-mail from me?
Subscribe to our newsletter and once a month you will receive a surprising article from your past.
Visit the archive of our newsletters. You will find a selection of very surprising and sometimes astonishing articles.
You can choose from 16 French popular magazines. Most deal with political-social issues, such as Paris Match and Pourquoi Pas; in addition, the magazines deal with cinema (Ciné Revue), science (Lectures pour tous) and royal issues (Point de vue).
Every taste is catered for.
73 curious collector items
A collection of unique magazines or related items, which stand alone
or whose series had only a short existence.
It is about magazines from during/about the Second World War,
about the former colony of Belgium, about royal houses and about various social events.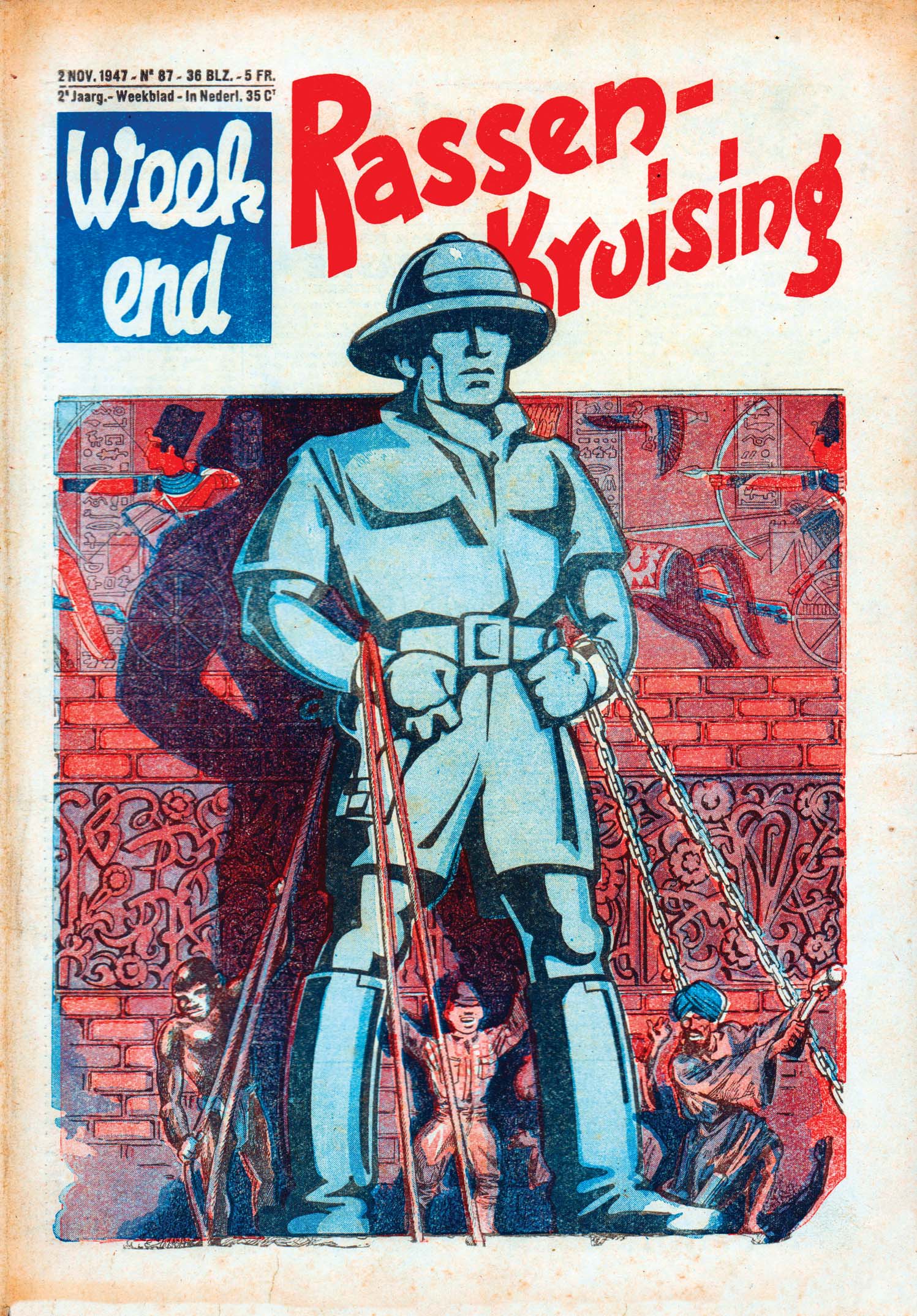 You are a company
and you are looking for a special business gift.
The USB sticks can also be packaged in a nice box with a print of your choice.
The share of German-language magazines is rather limited;
31 copies across 8 titles. It does provide some 2,400 pages of reading material.
The intention is to increase the number of German-language magazines in the
future, although the emphasis will naturally remain on
on the Dutch and French-language magazines.
Newspapers from the Second World War
As of July 2023, we have 71 war newspapers in our range. There are 14 titles, most of which ceased to exist after the war.
When reading the newspaper, you get drawn back to that time, just reading advertisements to people who had disappeared, the articles on the rationing of coal.
The political and social history value is very high because time has not distorted the story
You can purchase all newspapers by the piece.
The share of English magazines is actually limited to the iconic magazine 'Playboy'. It is also not planned to expand this range with new titles in the future.
Nevertheless, you still have 5,600 pages of reading and viewing pleasure.
Losha – Jan Biebaut
Maalbeekstraat 26 1700 Dilbeek – Belgium
Tel +32 497 430 091
jan.biebaut@losha.org