Climate warming and solar energy
This is an article on alternative energy from the Flemish magazine 'Natuur en Techniek'. It is an engaging read and you don't have to be a climate activist to enjoy this future-anticipation. The article is technically very accessible to a wide audience.
If you like to browse old magazines and read more about alternative energy and environmental concerns, visit us on our website, and click on the icon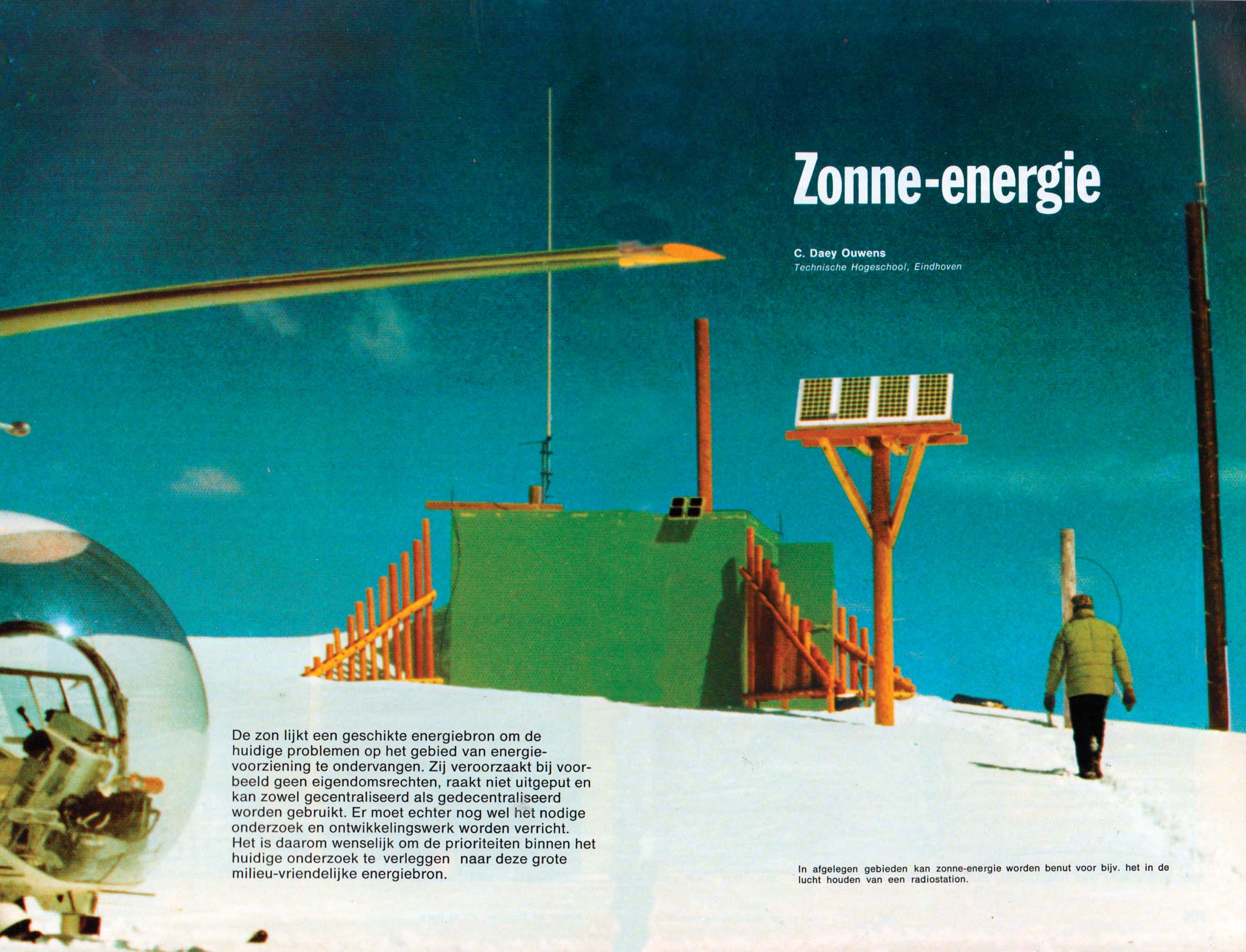 Continued …
One of the most obvious signs of global warming is the rise in global average temperatures in recent decades. Earth's temperature rose by an average of 1°C over the last century. It seems so harmless, a degree more or less. Humans have an increasing impact on the Earth's climate and temperature through the use of fossil fuels, large-scale logging and livestock farming.
The sources of alternative energy are particularly extensive ranging from wind power, through tidal power, ground energy to solar power. Global warming is a fact due to greenhouse gas emissions. Alternative energy is the solution to sustainability, combating global warming, read global warming, depleting fossil fuels, preserving our environment.
Quite a few scientific studies on global warming have been released proving that it is a fact that the average temperature on earth keeps rising and with it the sea level which is a real problem for our grandchildren's generation. Read about it …
the effects of global warming.
causes of climate change.
Climate warming also threatens harvests including wine harvests in Europe.
The various climate summits aim to reduce CO2 emissions very significantly so that global warming is halted.
Switching to sustainability is essential. A sustainable economy takes social and environmental concerns into account in order to meet today's needs without preventing future generations from meeting their own. Everyone, consumers, businesses or public institutions can contribute to this!